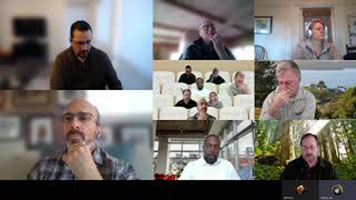 The Digital Marin Executive Steering Committee held a meeting on January 21, 2021.
The group discussed:
Public outreach
Surveys
Transparency
Draft table of contents
Questions for Magellan Advisors about data collection
Watch the meeting
Read the meeting notes and slides
Executive Steering Committee meeting – Jan 21, 2021
About
The Executive Steering Committee was established to create an oversight body that would work to bring all government and community groups together as peers working on a common vision. Members represent the variety of local government bodies and the varied needs of residents. The primary function of the committee is to expand our inclusion efforts and participate in unifying the vision of our digital future.